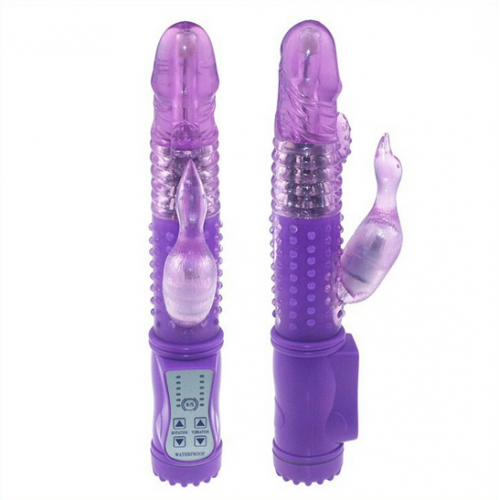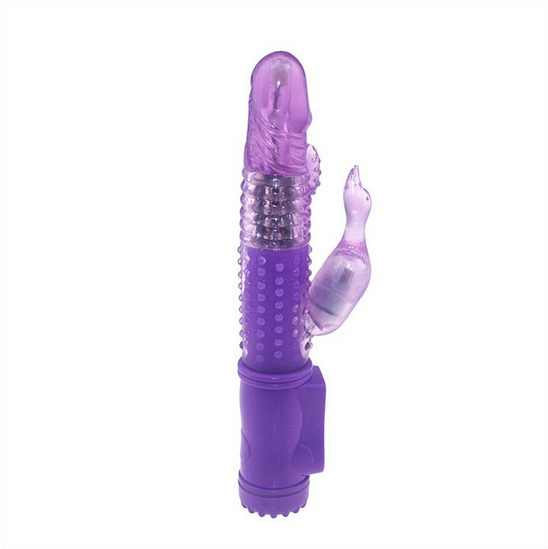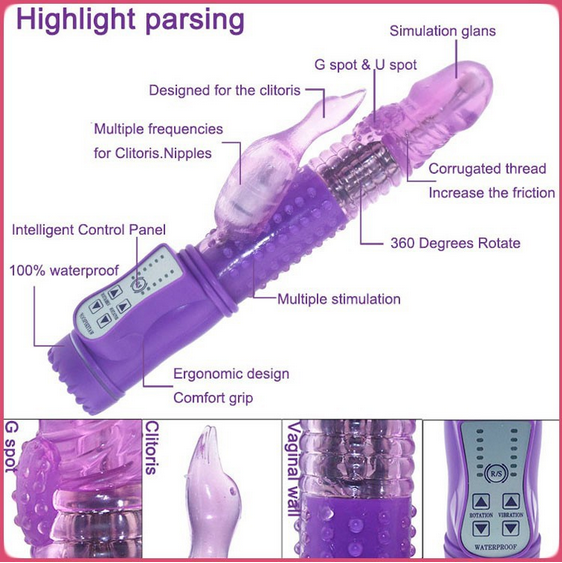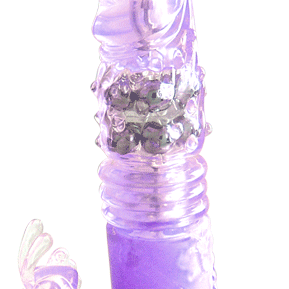 Function
A superbly formed and solid jelly rabbit vibrator delivers impeccable all-round satisfaction. The bulbous shaft and realistic head ensure a perfect internal massage while the powerful rabbit shaped stimulator takes care of your clitoral needs. Features easy to use multi-speed controls at the base so that you can concentrate on other things. We think this is the most sensibly priced rabbit vibrator available on the market. Include a smooth solid jelly rubber shaft which gives you just the perfect penetration.
Powerful multi-speed vibrations flow up and down the shaft to massage you internally and the perfectly placed rabbit shaped clit stim provides mind-blowing clitoral satisfaction.

Size:
223mm L, 34mm Diameter
Material
TPR
Attention
This device is exclusively for individual, please be careful to keep it clean before and after use; when washing it, keep circuit part away from water, avoid to cause electrical fault; keep silicone cover away from dirty matter like ink; before storage, remove battery and reposition back to its normal site respectively in packing box for future use..
Untuk order terus melalui whatsapp sila klik link bawah
Link >> www.wasap.my/60103545448/jackrabbit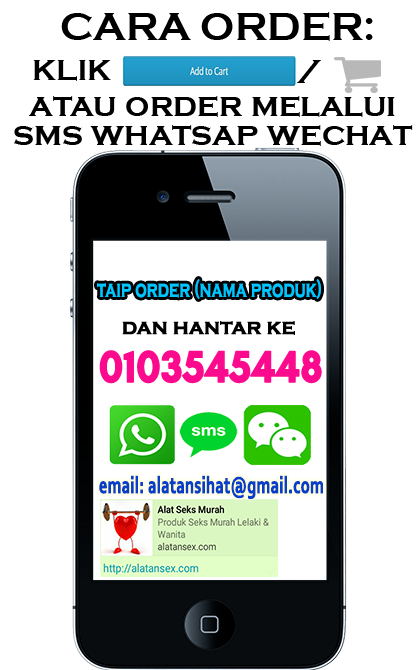 Jack Rabbit G-Spot & Clitoris Vibrator | Alat Seks Bergetar Untuk Wanita
Product Code: JACKRABBIT
Availability: In Stock
Related Products
Tags: sex toys, vibrator, alat mainan seks wanita, dildo